Banco Safra's Digital Transformation with MIGNOW and RISE with SAP: Revolutionizing Finance
Client Situation and Objective:
Banco Safra, a leader in the financial sector, faced the challenge of modernizing its SAP ERP system, running the SAP ERP 6.0 EHP5 version. The bank sought to enhance operational efficiency, streamline decision-making, and ensure future scalability. The goal was clear: migrate to SAP S/4HANA using a technical Brown Field conversion approach and leverage RISE with SAP to achieve greater operational efficiency, advanced analytics capabilities, and scalability. 
Solution and Approach:
Our journey with Banco Safra began with a comprehensive analysis of the existing SAP landscape. Opting for a technical Brown Field approach and leveraging RISE with SAP, we adopted MIGNOW, a pioneering SAP conversion and upgrade software. MIGNOW simplified the migration, ensuring a process with minimal downtime and risks. The migration encompassed financial modules such as FI, AA, CO, FM, RE, and technical applications like ABAP, PI, SOLMAN, and ARIBA. 
Results in the Financial Sector:
The successful migration to SAP S/4HANA brought about a revolution in Banco Safra's financial sector. The bank now operates on a modernized platform, enabling real-time analytics, advanced reporting, and more agile decision-making. The migration process was executed with minimal disruptions, thanks to the efficiency of MIGNOW and the RISE with SAP approach. Banco Safra is strategically positioned for future growth, meeting the ever-evolving standards of the financial industry. This case exemplifies our successful partnership with Banco Safra, underscoring our commitment to delivering excellence in SAP migrations within the financial segment. 
Solution Overview:
Our solution for Banco Safra involved a comprehensive approach that combined technical expertise and innovation. We embarked on a Technical Brown Field Conversion journey, complemented by the RISE with SAP methodology, to modernize the bank's SAP landscape. The primary objective was to seamlessly transition from the legacy SAP ERP 6.0 EHP5 to the latest SAP S/4HANA, while minimizing downtime and risks.
Technical Aspects:
Technical Brown Field Conversion:

We employed a Technical Brown Field approach, which involves upgrading the existing SAP landscape while preserving the customizations and data. This approach minimizes disruptions and accelerates the migration process.

Custom Code Fix (Z Development Adjustments):

As part of the migration, we conducted a thorough review of custom code (Z development) to ensure compatibility with SAP S/4HANA. This step was critical in maintaining the functionality and integrity of Banco Safra's business processes.

PI to CPI Migration:

We facilitated the migration of Process Integration (PI) to SAP Cloud Platform Integration (CPI), ensuring a seamless transition of

integration

processes.
Key Activities:
ST-PI/SPAM Component Update:

We updated and verified the ST-PI/SPAM component in development (DEV), quality assurance (QA), and production (PRD) environments to ensure compatibility.

Backbone Update:

The backbone of the SAP system was updated in DEV, QAS, and PRD environments to support the migration.

Access Provisioning:

Access rights were granted to ECC environments (DEV/QA/PRD) to ensure a smooth migration process.

User DDIC/SAP Provisioning:

* DDIC/SAP* users were created for clients 000, 001, and 066 in DEV, QAS, and PRD environments to facilitate the migration.

Note Transport:

Requests from applied notes in the ECC DEV environment were transported to ECC QAS and PRD environments to maintain system consistency.

SAP System Copy:

A system copy was performed to ensure data integrity during the migration.

Snapshot Execution:

Snapshots of system data were taken during downtime and post-SUM (Software Update Manager) execution to enable rollback if needed.

Post-Conversion Backup:

A backup was created post-conversion to secure data and configurations.

SAP S/4HANA Setup:

A request was initiated with SAP to set up SAP S/4HANA, including the PAS (Primary Application Server) and ASCS (Advanced Secure Client/Server) components with the new database.

 
Custom Fix Discovery:
For the discovery and resolution of custom code issues, MIGNOW estimated approximately 2,000 hours of Abap effort. This extensive effort was essential to ensure that customizations remained compatible with SAP S/4HANA.
SAP Activate Methodology:
Throughout the project, we followed the SAP Activate Methodology, a framework that streamlines SAP implementations, ensuring efficient project management and a structured approach to each phase. 
Our approach combined technical excellence, meticulous planning, and adherence to best practices, resulting in Banco Safra's successful migration to SAP S/4HANA with minimal disruption and maximum efficiency.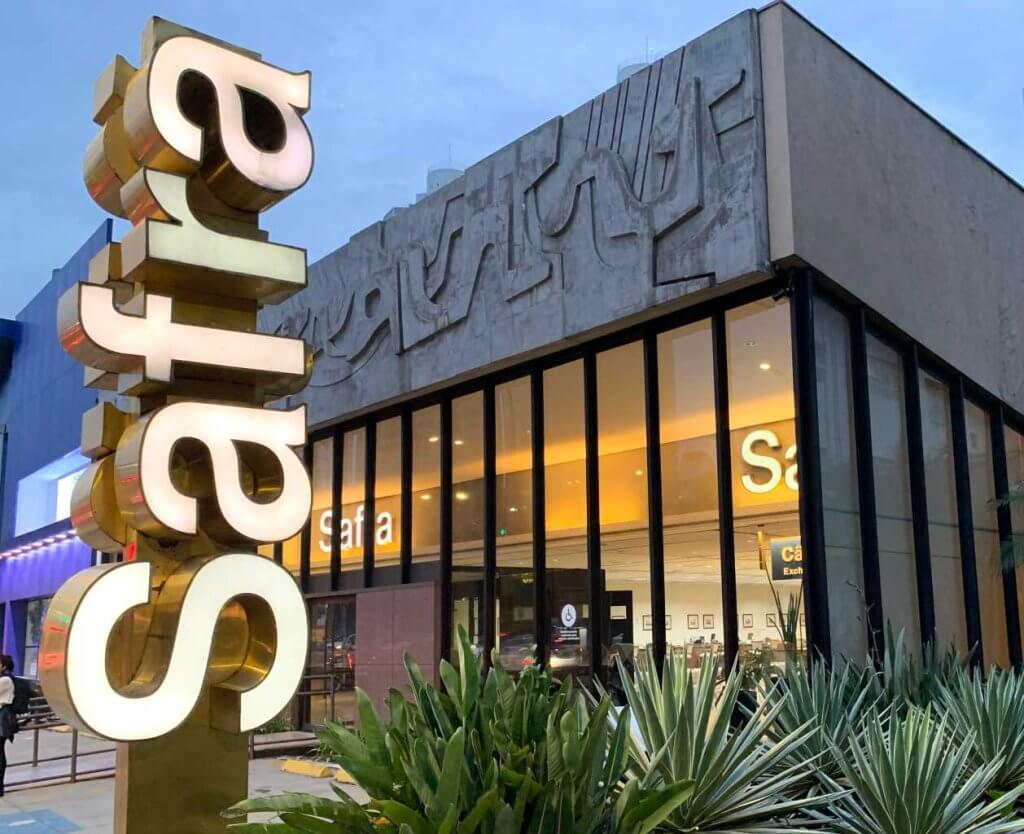 Join the different customers that keep your SAP S / 4HANA updated around the world, with MIGNOW.
Speak to an expert