Content about Mignow on November 3, 2022 on the ERP4Students website.
Check out the full article below.
With the release of S/4HANA, SAP also announced that it would phase out the support for older ERP versions of SAP ECC by 2027. For numerous SAP customers, this means a fundamental change of their core system. Although the migration to the promising SAP S/4HANA system offers some advantages (e.g., simplicity, user-friendliness, and security), many companies and decision-makers are concerned about the effort (e.g., time, money, and resources) that should not be underestimated. MIGNOW, together with SOA People, has found a way to accelerate S/4HANA migration and transformation projects, minimize labor-intensive processes and thereby save time, costs, and effort.
Erp4students has invited MIGNOW to be their guest for an interview, so that it can provide its large community the newest insights about the topic S/4HANA migration. This interview is now also here for you available.
Dr. Tamas Szirtes (Group Innovation Director at SOA People) and Guilherme Joventino (Co-Founder & COO of MIGNOW) explained to us how this works for SME and large corporations.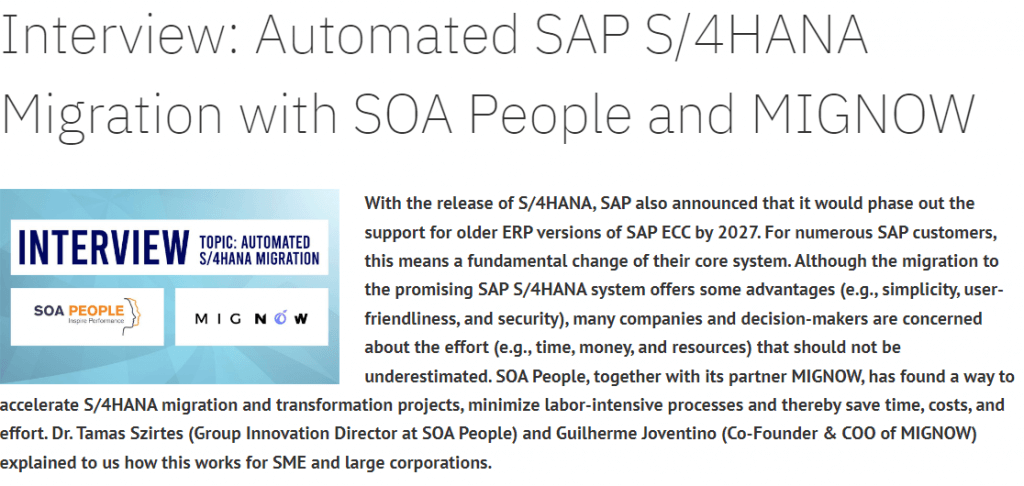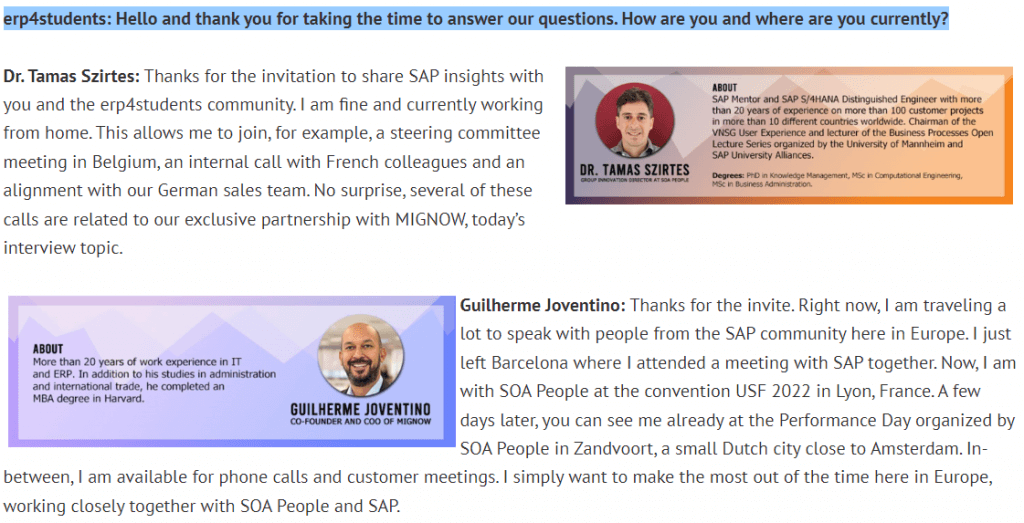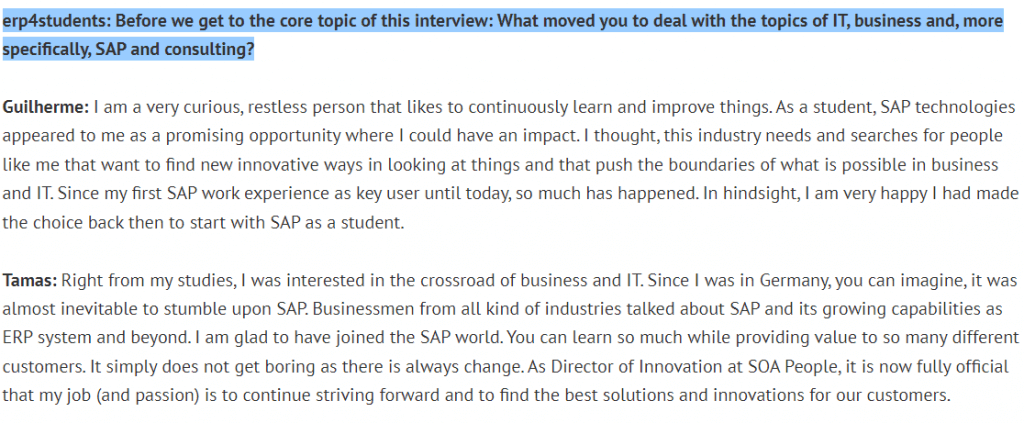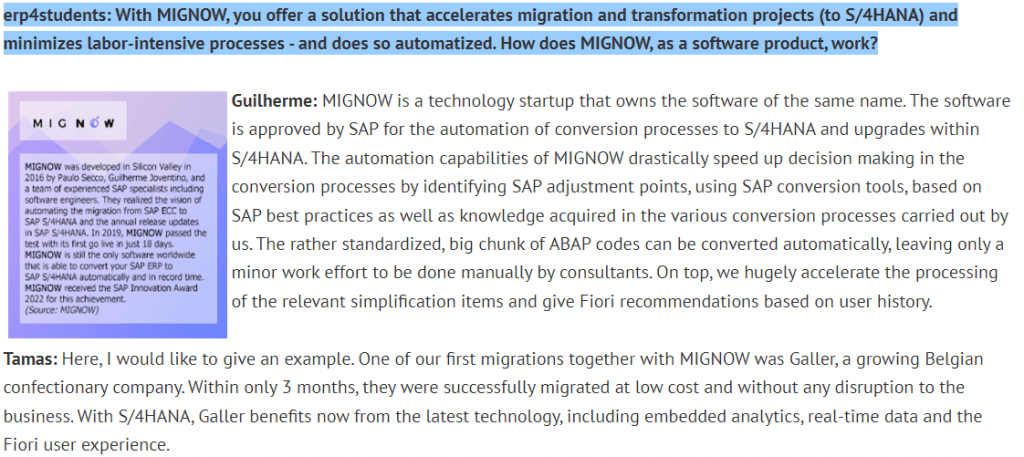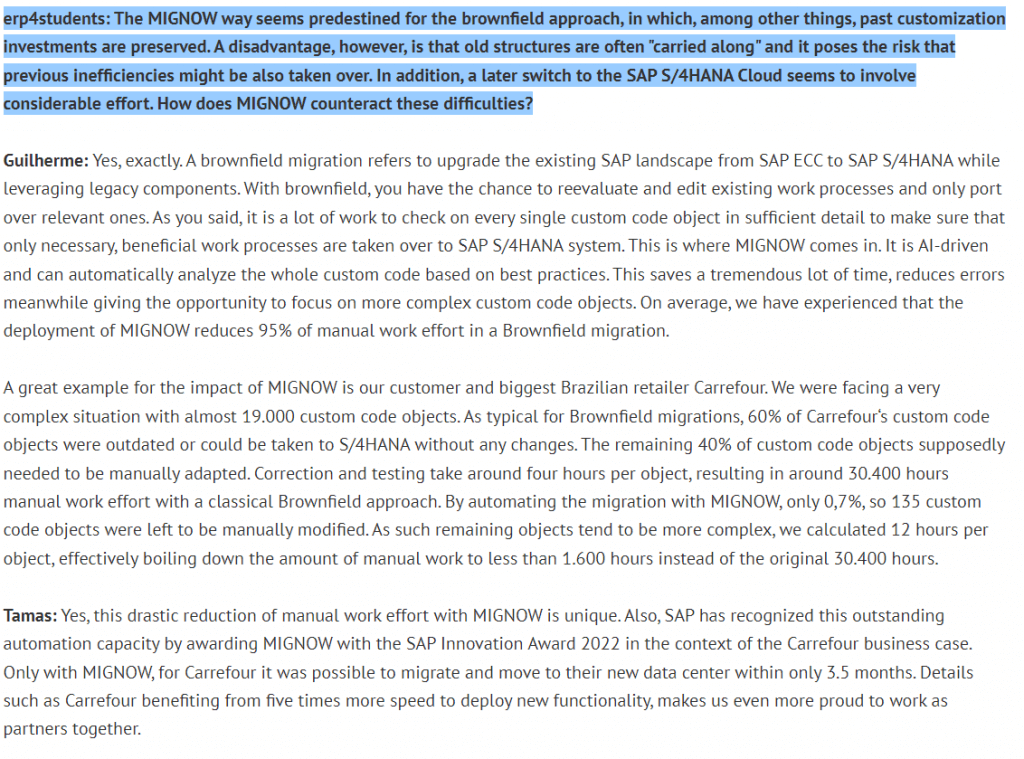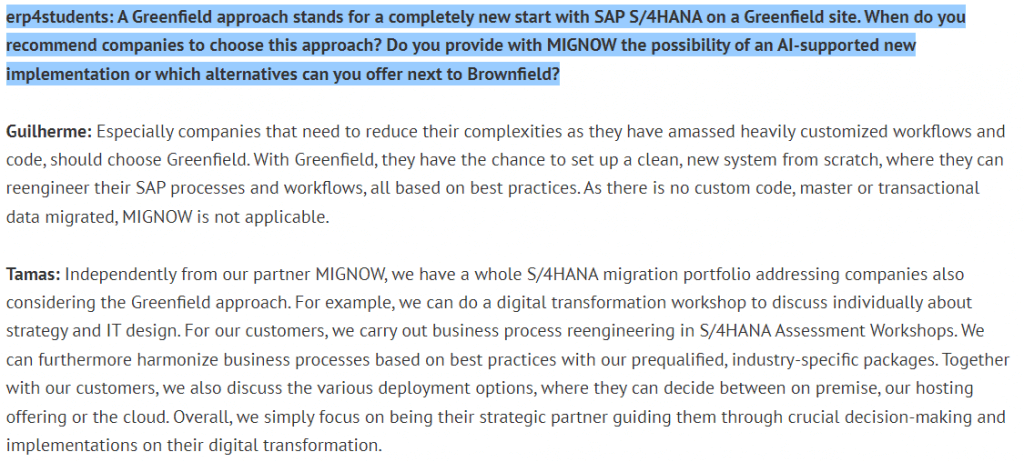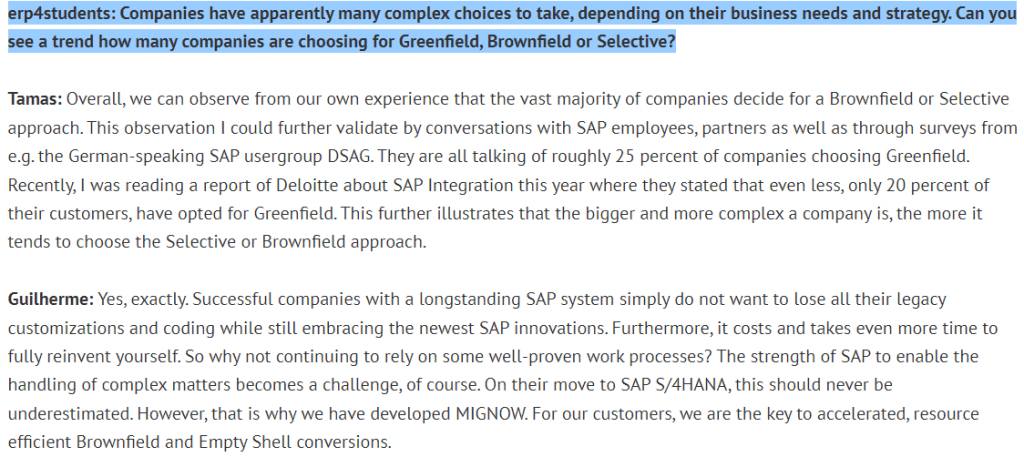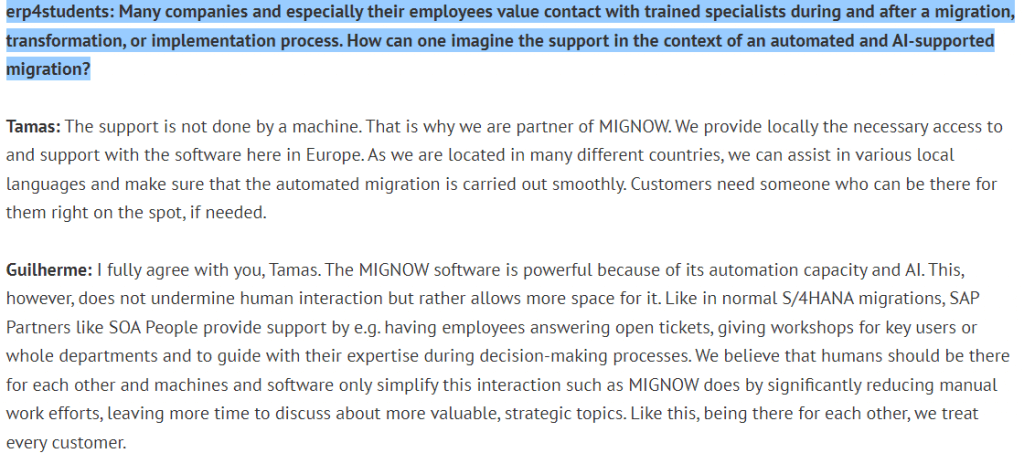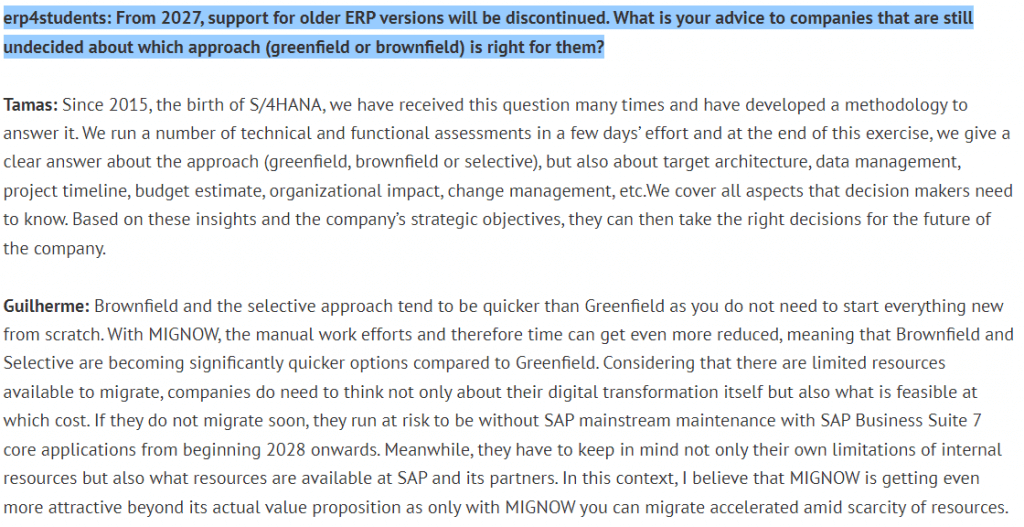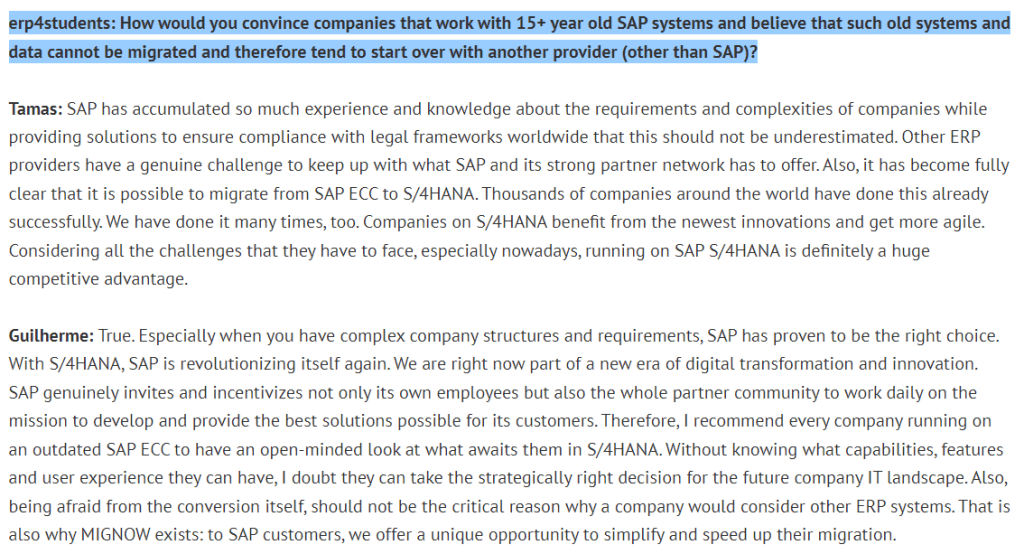 About the Content:
Produced and distributed by SOA People.
Links:
Access another's News from MIGNOW: