The first software to offer automatic migrations and upgrades from SAP ECC to SAP S/4HANA is available on the SAP Store. Discover the powerfull of SAP S/4HANA upgrade now!
The Information Technology market expects around US$4 trillion in investments in 2022 (according to a recent survey by Gartner Databook) and Brazil alone comprises investments of around US$6.5 billion. According to another survey developed by iMonitor IT, the first quarter of 2021 was "exceptional" for the industry, which recorded 15.7% growth compared to the same period of the previous year.
The segments of data center, software, IT devices and services and "Cloud" (or Cloud Computing) stand out, which has reached relevant proportions in the face of the old tradition of having its own hardware. To make the innovation wheel spin at a fast pace, companies stand out for their ability to transform markets and maximize the return on investment with new products and solutions. The case of the software called MIGNOW, the only one to perform SAP updates automatically until then, drastically simplifies the steps of conversion projects carried out in the market until then, reducing the execution time of an update project from ECC to SAP S/ 4HANA by approximately 5 times.

The software was created from a market gap, it is estimated that there are up to 40,000 companies running SAP ECC solutions worldwide, in a universe of 413,000 SAP customers, in approximately 180 countries. The SAP customer portfolio includes the world's largest companies, "92% of the Forbes Global 2000 companies, 98% of the 100 most valuable brands in the world, 100% of the highest score by Dow Jones, 78% of the world's food companies , 82% of the world's medical devices, 78% of the world's transaction revenue reaches a SAP system" according to information reported by SAP.

Facts that clarify the importance of the system in the global scenario and that also help to understand that the transition of so many companies to S/4HANA is a reality, given the end of support for previous versions. With a mass migration expected until 2027/2030, the market was not yet prepared for the volume of demands, not having specialized labor and not even enough advisory services to cover this number of projects. Taking into account that such projects, carried out in a traditional way, take months to complete.

This reality changes when we analyze the fastest conversion case in history completed in just 18 days, an audacious proposal from MIGNOW, software that already has the highest number of conversions performed in the world. It has already achieved 4 SAP Recognized Expertises, leadership in three ISG quadrants and the first Rise with SAP project, demonstrating great value also among large corporations around the world such as Carrefour. The new software, which operates from AI, points to factual benefits that also motivated other large corporations such as Santos Brasil, Pague Menos, Assaí, RFM and Chocolateria Galler in Belgium.

The idea is to ensure that these corporations are enabled to new technologies, gaining agility in updating versions, improving process execution and reducing software maintenance costs.

Among the tangible and measurable gains are: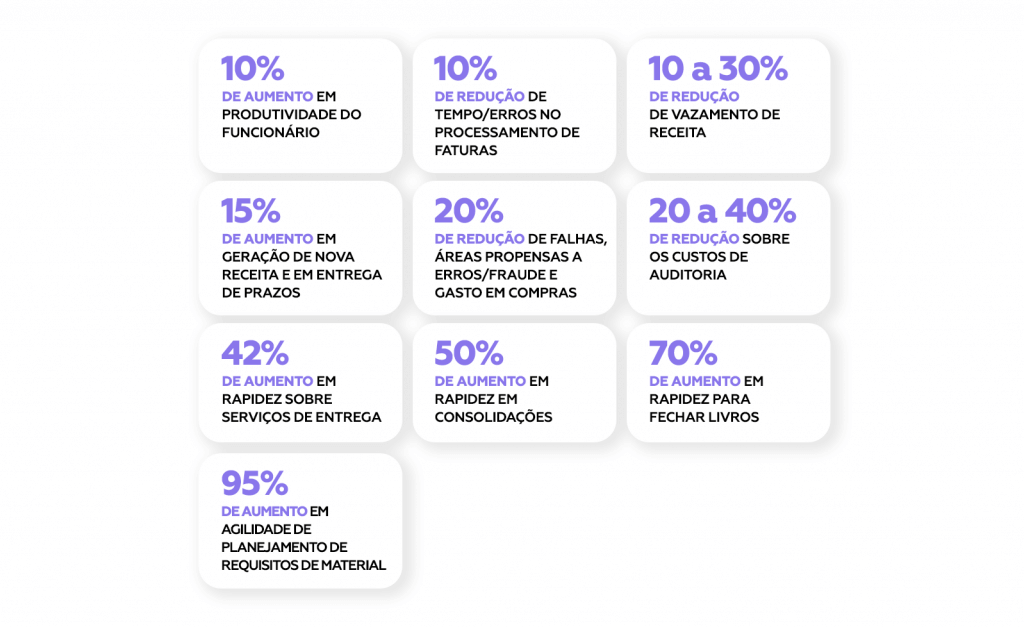 "The main objective was to develop software to simplify a process that is traditionally complex, and that is often feared by organizations. We noticed that many users and consultants could not even answer simply, what are the steps for a successful project or what are the benefits of S/4HANA. To understand how to do this, we need to understand a set of skills that are not taught in traditional settings. Innovation has always been part of the evolution of the world, so we see MIGNOW as a key to moving in this direction within highly expressive corporations for the market", says Paulo Secco, CEO of MIGNOW.

Did you like it?
Entenda as diferentes modalidades de conversão para o S/4 e como o mercado está se movimentando para atender o prazo do Fim do Enterprise Support.
MATERIAL GRATUITO
"Não migre para o S/4HANA através de Software. Será?"