With its innovative technology based on artificial intelligence, Mignow stands out as a global leader in conversions and updates to SAP S/4HANA, offering simplified and agile solutions for the digital transformation of companies
São Paulo, July 2023 – A Mignow, a company approved by the software giant SAP, is standing out as one of the global leaders in conversions and updates to SAP S/4HANA, through innovative software that uses artificial intelligence. The company arose from the observation of the inability of the traditional consultancy market to complete migration projects by the deadlines set for the end of SAP ECC.
The answer came through Mignow, whose team developed revolutionary software that uses artificial intelligence to perform automatic updates. The company immersed itself in Silicon Valley and Canada, where they delved deeper into processes, worked with renowned software engineers and applied the concepts of neural networks and deep learning to create their own software. The result was a pioneering solution that allows Mignow to analyze companies' databases and perform automatic conversions from SAP ECC to SAP S/4HANA.
"It is important that companies prepare now for an automatic, smooth and safe migration before the end of Enterprise Support – technical support from SAP to keep solutions running", explica Guilherme Joventino, cofundador da Mignow. Ele ressalta que o Enterprise Support foi estendido pela SAP até 2027 e, em alguns casos, com o aumento adicional de 2% sobre o preço do contrato da licença, até 2030. Com cerca de 40 mil clientes SAP ECC no mundo e 1.200 clientes SAP ECC no Brasil, as empresas têm um prazo de 4 anos para migrar para o SAP S/4HANA.
The successful migration carried out by MIGNOW software for Carrefour, in a record time of just three months (while the market average is around a year), earned the company the SAP Innovation Awards in the category "Digital Transformation on Rise with SAP". A transformação digital promovida pelo MIGNOW garantiu ao Carrefour uma redução de custos de funcionamento do sistema em 30%, um consumo de energia 45% menor por meio da hospedagem em nuvem e um aumento na produtividade dos usuários finais de até 64% com as novas interfaces Fiori.
"Through our innovation, we guarantee SAP S/4HANA updates to the latest version made available by SAP. This process of continuous updating is the true 'open doors' of innovation for customers", comments Joventino.
Mignow has stood out in the market for its simplified approach to migration, which previously required specialized labor, time and significant costs. With Mignow's technology, around 80% of the migration process becomes automated, providing execution up to five times faster and with high precision.
The MIGNOW software is made up of three main modules: MIG Conversion, which performs a fully automatic conversion of the customer database; MIG Update, which performs automatic updates to SAP S/4HANA, bringing new functionalities and process improvements; and MIG Precheck, which performs validations in the SAP ECC environment to predict future conversion problems, mitigating risks and reducing the time required for migration.
During its trajectory, Mignow won the prestigious title of SAP Partner of the Year on AWS. Additionally, the company received a nomination for a sustainable award, thanks to its practices that help reduce carbon emissions and promote sustainability in companies by adopting responsible environmental practices.
With its revolutionary work and impressive results, Mignow has become the favorite of SAP users, with large clients such as Nike, GPA, Pague Menos, XP, Carrefour, among others.
See where this article was published!

Discover the Software that is revolutionizing the migration from SAP ECC to SAP S/4HANA with Artificial Intelligence
CONTENT LINK
–

Software performs migration from ECC to S/4HANA with AI
CONTENT LINK
–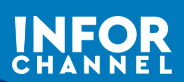 Mignow presents software that uses AI to perform automatic updates
CONTENT LINK
–
Discover the Software that is revolutionizing the migration from SAP ECC to SAP S/4HANA with Artificial Intelligence
CONTENT LINK